Flexitive helps brands and agencies automate omnichannel design production and distribution.
Using advanced responsive design and automation technology, marketing and design teams can work together to scale their visual communications, and deliver higher-quality designs to be used across all channels, sizes and file formats.
Automate the creation of unlimited variations to personalize and optimize your designs.
Flexitive's Dynamic Design Production (DDP) capabilities help to quickly generate omnichannel design variations that improve engagement across demographics, languages & locations.

Combine variations with A/B testing to drive performance across multiple metrics.
Create one core design that can adapt for unlimited sizes and variations.
Flexitive's Responsive Design Technology helps you to create designs that adapt to unlimited fixed sizes or fully responsive sizes with ease and efficiency.

Make instant updates to an existing design after receiving feedback or duplicate the final design to create manual variations for different audiences and channels.
Create global assets that can be instantly updated across 100's of designs.
Create single assets or fully responsive pages that can be embedded in any number of other designs.

Make one change to the global asset to immediately update all designs that the global asset is embedded within.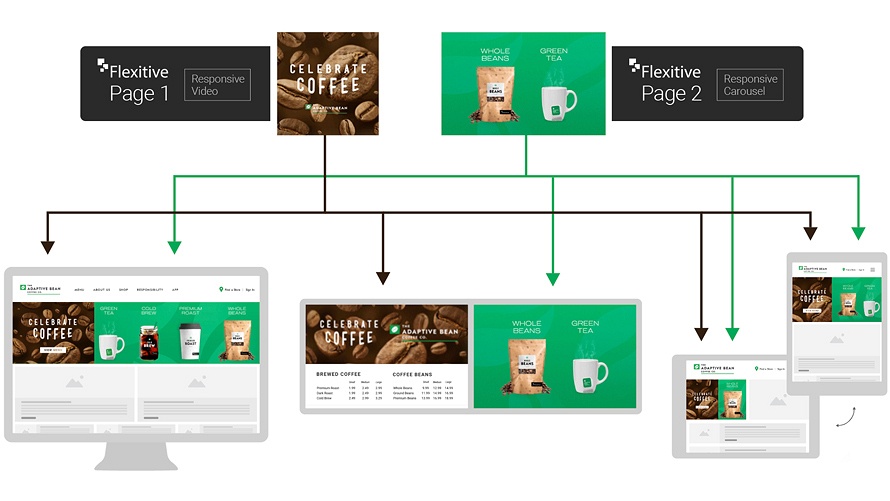 Keep content up to date with live data.
Connect text, image, or video elements in your design directly to your own secure database.

When a change is made in your database to core design elements such as pricing or product imagery - all of your designs for every channel are automatically updated.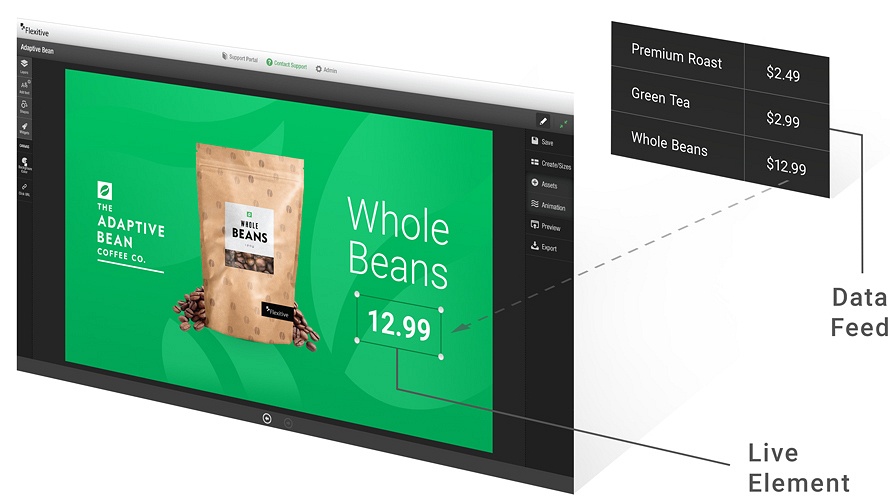 Export designs for omnichannel communications and seamless distribution.
Save time by exporting high-quality, optimized files from Flexitive to HTML5, MP4 video, animated GIF, and JPG.

Export your design directly for your CMS or ad server, through generating either an offline zip package or serve your content directly through Flexitive via live URLs.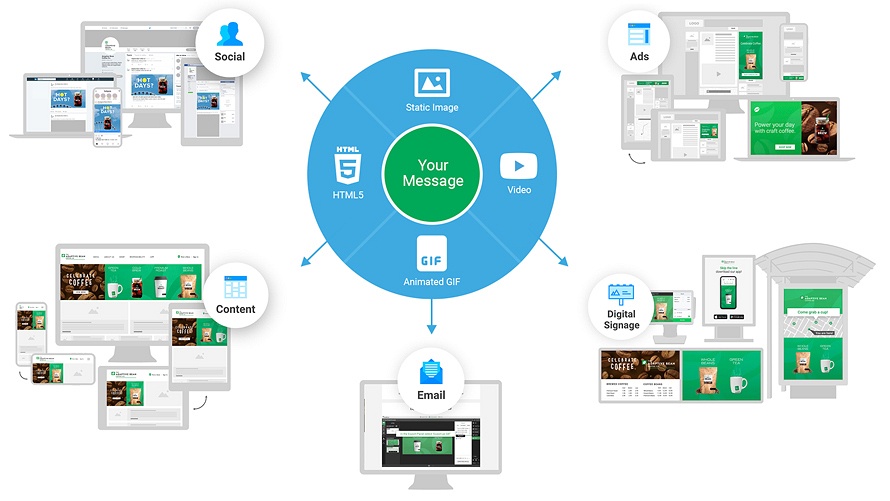 Adhere to global brand standards and streamline workflow with custom templates.
Lock down specific assets or design elements so internal team members or external partners can only change certain components.

Replicate approved or high-performing designs for consistency and quick execution.
Make designs accessible to all audiences.
Allow anyone with a screen reader to easily access your HTML5 content. Update aria labels and alt-text in one size to update all sizes in seconds.

Adjust the tabbing order of elements and allow text to scale when viewers adjust their browser text scaling settings.
Engage your audience with designs that contain interactive or expandable content.
Include additional information about your communication through building designs that expand inside, or outside of a design's fixed or responsive size.

Choose from pre-built interactive widgets such as the Legal or Important Safety Information (ISI) widgets. Ensure regulatory compliance while maximizing the size of the canvas available for your core message.
Engage your audience with animations and video.
Use Flexitive's library of animations to build impactful designs that your audience will remember. Embed Youtube or MP4 video directly in your design and export as a video file.

Any animation or video can be updated in one design and reflected across all sizes at once for lightning-fast updates, or variations.
Share specific design libraries within your organization or with external partners.
Customize your design library sharing permissions, while keeping your own library private.

Shared libraries allow you to safely share and collaborate on designs across multiple instances so others can access and edit designs efficiently.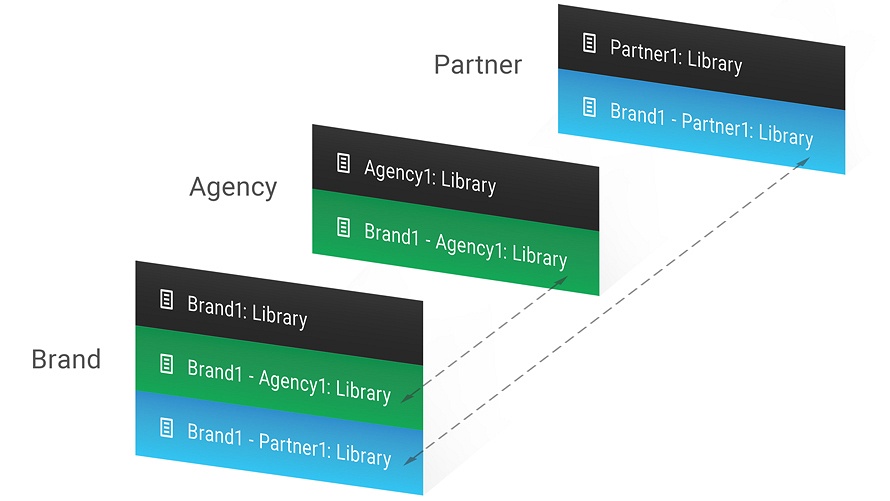 Generate live branded preview pages instantly to share with stakeholders.
Showcase your designs through a live URL which can be custom branded for any enterprise account. Live preview pages show the most up-to-date version of all your sizes, automatically updating designs when you make changes.

Manage feedback efficiently with filterable workflow statuses helping your team to have full visibility on version history and final approvals.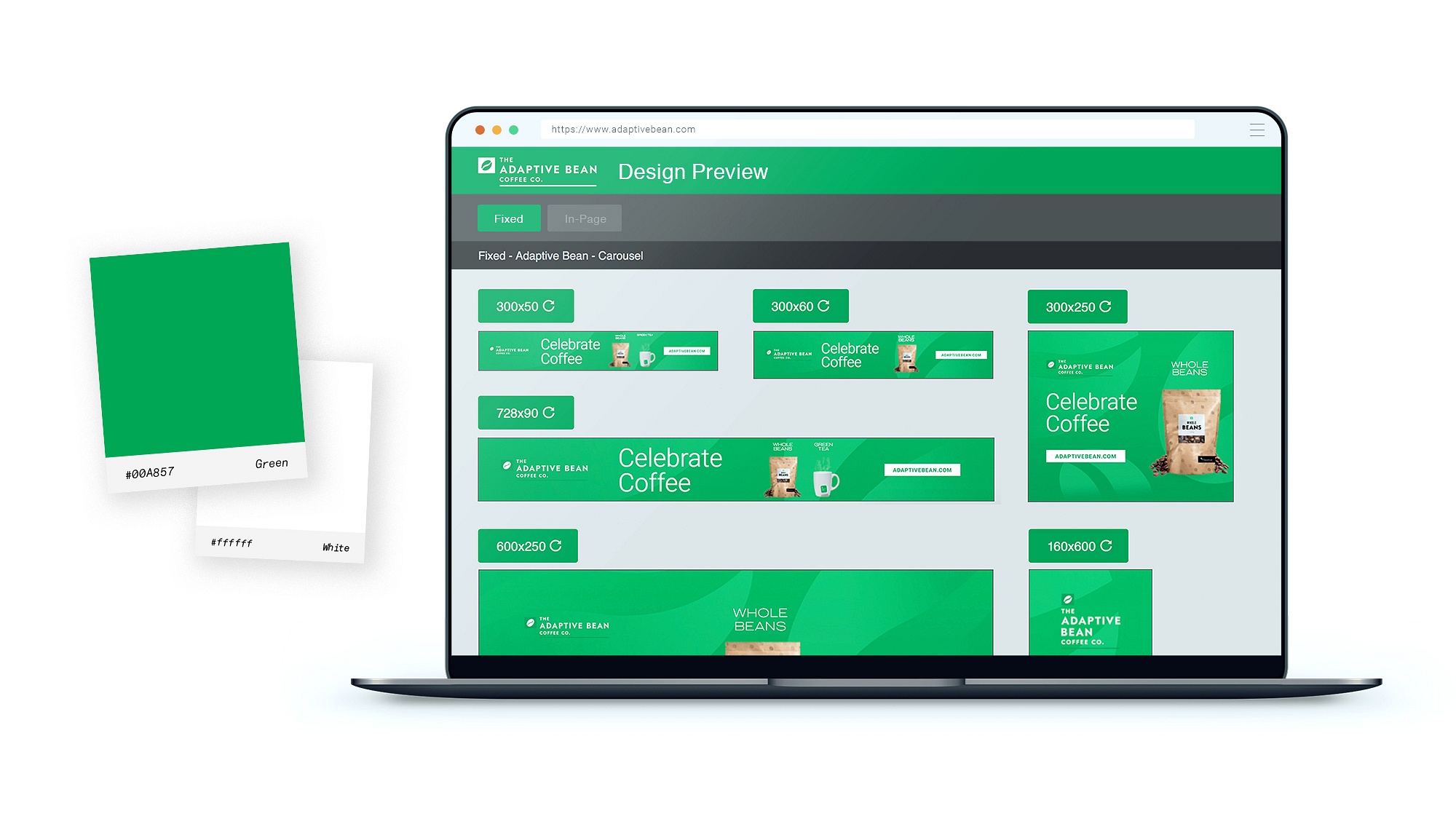 Increase productivity and security with Single Sign-On (SSO).
SSO is available for Flexitive Enterprise accounts and is configured using your company email address. SSO ensures a centralized user management for seamless sign-on and improved security.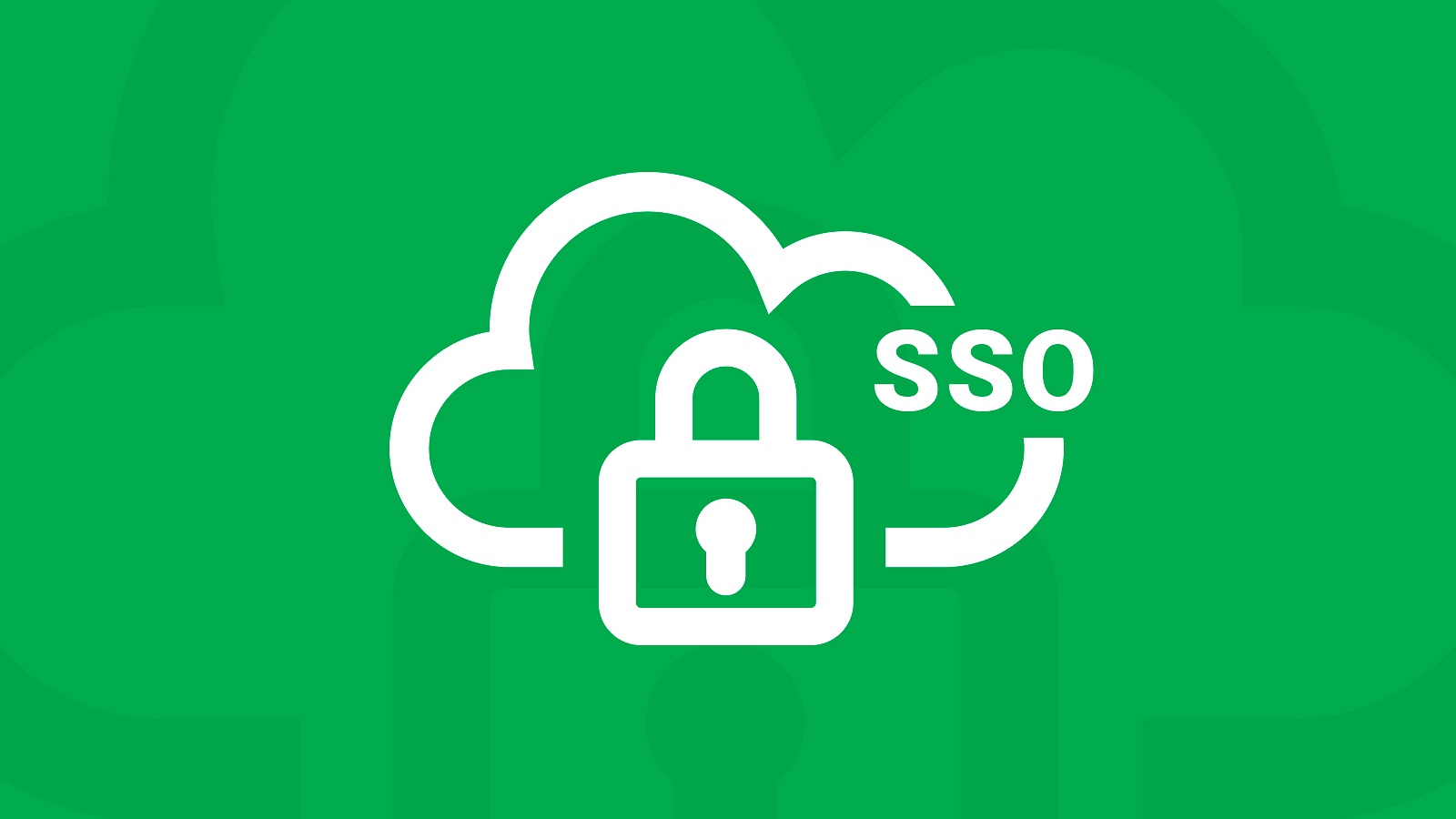 AVAILABLE ON MAC OR WINDOWS